Today biological research requires extensive cross-disciplinary and cross-institutional collaboration. Investigators in the Columbia University Department of Systems Biology are playing leadership roles in promoting the exchange of ideas both locally and within the global systems biology community by organizing key conferences and meetings that attract hundreds of investigators each year. Our efforts include: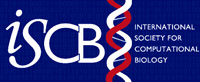 This annual event invites researchers to participate in a series of "DREAM challenges," which are designed to identify the best practices for predicting the structure of biological networks.
This annual conference gathers hundreds of investigators to discuss the latest findings in regulatory and systems genomics, and to develop new collaborations that will advance the development of a systems-level understanding of gene regulation.

The Columbia University Center for Topology of Cancer Evolution and Heterogeneity organizes the New York Metropolitan Area Discussion Group in Mathematics and Oncology, the New York Area Topology Meetings, and other workshops providing a venue for cross-disciplinary, trans-institutional knowledge exchange.
Department of Systems Biology and C2B2 faculty serve on the steering committees for the New York Academy of Sciences   Systems Biology Discussion Group   and  Chemical Biology Discussion Group , which foster dialogue and collaboration among academic and industry researchers in the greater New York City area.

Working with members of the Mailman School of Public Health, investigators in the Department of Systems Biology are co-organizing this multi-disciplinary, cross departmental effort to connect people and ideas across Columbia University Medical Center.
Columbia investigators also serve as chairs for a number of important international meetings in systems biology. Our faculty have co-chaired meetings of the Annual Meeting of the American Association for Cancer Research (AACR), the AACR Conference on Cancer Systems Biology, and the AACR Conference on Chemical Systems Biology.