Gustavo Stolovitzky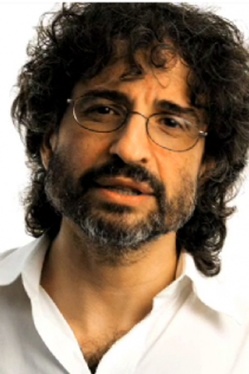 Gustavo Stolovitzky
Titles
Adjunct Professor, Department of Biomedical Informatics
Affiliations
Department of Systems Biology
Center for Computational Biology and Bioinformatics
Email
gs2331@columbia.edu
Website
---
Gustavo Stolovitzky is Program Director of the Translational Systems Biology and Nanobiotechnology Program at IBM's Thomas J. Watson Research Center, an Adjunct Professor of Genetics and Genomics Sciences at the Icahn School of Medicine at Mount Sinai, and an Adjunct Associate Professor of Biomedical Informatics at Columbia University.  His research focuses on the analysis of high-throughput biological data, the mathematical modeling of biological processes, and the use of nanotechnology for biomedical applications in diagnostics. 
Dr. Stolovitzky co-founded and leads the Dialogue for Reverse Engineering Assessments and Methods (DREAM). Started in 2006 with Andrea Califano and supported through a partnership with Sage Bionetworks, DREAM is an international, collaborative effort that organizes challenges to identify the most effective methods in systems biology and leverage the expertise of the scientific community to address key problems in translational medicine.
For the latest news about the DREAM Challenges, visit http://dreamchallenges.org/news.