News
Advancing the Use of Single-Cell Technology for Novel Brain Cancer Treatment
---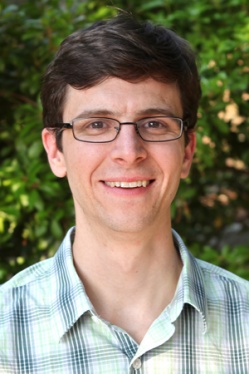 Peter Sims, PhD
The Mark Foundation for Cancer Research has awarded Peter Sims , PhD, an Emerging Leader Award and will support his work to advance a novel use of single-cell RNA sequencing to develop brain cancer treatments. Dr. Sims, assistant professor of systems biology at Columbia University Irving Medical Center, is one of just eight recipients of the inaugural grant, given to promising early career scientists for projects aimed at substantially unmet needs in cancer risk prediction, prevention, detection and treatment. 
Dr. Sims is an early contributor to the emerging field of large-scale single-cell RNA sequencing, which has made it possible to analyze tens of thousands of cells while simultaneously obtaining imaging and genomic data from each individual cell. He will be using this approach to improve patient-derived models of glioblastoma multiforme (GBM), an aggressive form of cancer that invades the brain, making complete resection difficult. In other words, making it extremely difficult in surgery to remove all cancerous cells from the brain. To date, drug therapies for this type of aggressive brain cancer have had limited success, partly because of the heterogeneity of these tumors. Furthermore,  current patient-derived models for researching glioblastoma do not fully recapitulate the cellular diversity of tumor cells that are present in the tumor, so it is extremely challenging to classify those cells in order to match them with the drug therapies that work. 
Indeed, there is a critical need to better characterize and understand GBM. Dr. Sims has collaborated with several brain tumor experts in the Herbert Irving Comprehensive Cancer Center , including Drs. Peter Canoll, Jeffrey Bruce, Antonio Iavarone and Anna Lasorella to advance single-cell genomic approaches to characterizing this disease. Approaching this problem at the single cell level could result in development of novel treatments that  prioritize and identify the specific drug therapies that may actually work on diminishing these tumor cells. The ultimate goal is to attain better predictions of therapeutic efficacy. 
Dr. Sims and collaborators are developing a platform for modeling patient-specific drug response in glioblastoma that takes advantage of the high resolution single-cell RNA sequencing technique. "We anticipate that different drugs will impact different cell types," he explains.
The Mark Foundation's inaugural Emerging Leaders  include scientists from Dana-Farber Cancer Institute, UC San Diego School of Medicine, UC Los Angeles and the Fred Hutchinson Cancer Research Center. The foundation established the award to fund "high risk, high reward" projects in cancer research that may fall outside of typical grant-funding models. This year's awardees are pursuing innovative projects in areas such as immunotherapy, gene transcription in cancer and cancer susceptibility prediction.
Dr. Sims, who joined Columbia in 2012, has developed a number of innovative technologies for studying single cells in a high-throughput setting. In 2017, he received one of the first Chan Zuckerberg Initiative grants for gene sequencing research to help advance the international Human Cell Atlas endeavor. His lab focuses on improving single-cell approaches to systems biology, key in examining and determining how individual cells respond to chemical and genetic perturbations. Dr. Sims is also affiliated with Columbia's Department of Biochemistry and Molecular Biophysics, Columbia's Herbert Irving Comprehensive Cancer Center and is currently the Director of the Columbia Single Cell Analysis Core. 
-Melanie A. Farmer