News
Dr. Tal Korem Named an Early Career Global Scholar
---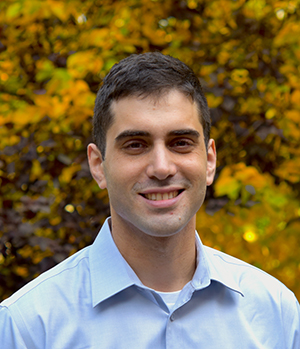 Dr. Tal Korem
Tal Korem, PhD, has been named a CIFAR Azrieli Global Scholar, a fellowship that supports leading early-career researchers in science and technology. 
Dr. Korem is an assistant professor of systems biology with a joint appointment in obstetrics and gynecology at Columbia University Vagelos College of Physicians & Surgeons, and a faculty member of the Program for Mathematical Genomics . As a global scholar, he is joining CIFAR's Humans and the Microbiome research program, where his work will focus on harnessing human microbial communities to identify and develop novel diagnostic and therapeutic tools.
CIFAR's  Azrieli Global Scholars program supports its fellows through funding and mentorship, emphasizing essential network and professional skills development. The scholars join CIFAR research programs for a two-year period where they collaborate with fellows and brainstorm new approaches to pressing science and technology problems. Research topics are diverse, ranging from bio-solar energy and visual consciousness to engineered proteins and the immune system. 
Dr. Korem is one of 14 researchers out of an applicant pool of 217 selected by the Canadian-based nonprofit organization. This year's cohort represents citizenship in eight countries and appointments in institutions from Canada, the U.S.,  Israel, Australia, the Netherlands, and Spain.
-Melanie A. Farmer