News
Yufeng Shen, PhD: Seeking Discovery of Novel Genetic Variants that Cause Disease
---
Yufeng Shen , PhD, found his passion for science in childhood, but he developed a fascination for both math and physics as his education progressed. In an earlier generation, he would have needed to choose between divergent paths. Instead, he chased his calling within an important emerging discipline.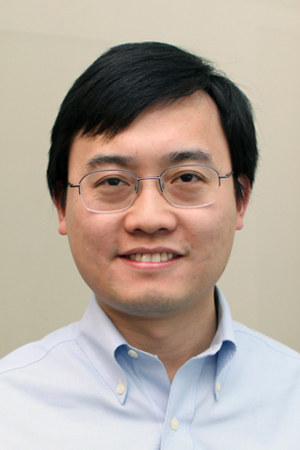 Dr. Yufeng Shen
Dr. Shen was awarded tenure and promoted to the rank of associate professor in Columbia University's Departments of Systems Biology and Biomedical Informatics (DBMI) last summer. Utilizing new methods, he answers long-standing questions that impact health. Specifically, his research has focused on discovering novel genetic variants that cause human diseases.
His current work focuses on developing new computational methods to interpret genome data, identifying genetic causes of human diseases by integrating multiple types of genomic data, and modeling of immune cell populations. That research has led to important findings, including his work on the Deep Genetic Connection between Cancer and Developmental Disorders , published in Human Mutation.
Using innovative sequencing techniques from published studies of cancer and developmental disorders, Dr. Shen and his students identified a significant number of genes implicated in both diseases.
"This project allows us to use the larger cancer data to inform analysis in genetic variations of developmental disorders, and to find new risk genes and new risk variance," he said. "It also provides a new perspective on how to optimize care for kids with developmental disorders. There is probably two to three times more risk of developing cancer for kids with developmental disorders than otherwise healthy kids."
Dr. Shen continues this research by sequencing and analyzing samples in collaboration with the NIH Gabriella Miller Kids First Pediatric Research Program, which is developing a large-scale data resource to help researchers uncover new insights into the biology of childhood cancer and structural birth defects. To read the full article on Dr. Shen, visit DBMI News . 
Related: 
Novel Method Identifies New Risk Genes for Developmental Disorders